Cayenne and Johnny had 5 babies who were 4 months on June 21st and Porsche and Johnny had 7 babies who were 4 months old June 23rd. See the photos below and contact me to see if we have the right pup available for you.

Cinnabon and Marley pups turned 8 weeks on June 26th. Beautiful, fun babies--see below.

Porsche puppies-Ready to go!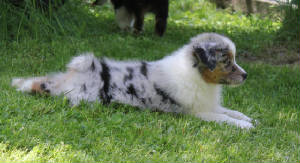 Blue Merle Female available pet ($800) or show (1200)
Porsche/Johnny Black Tri female 1
Porsche/Johnny black tri female 2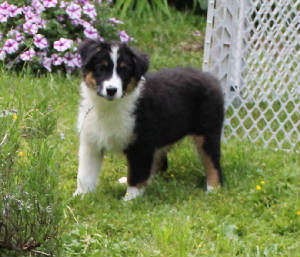 Cayenne-Johnny pups ready to go!
black tri boy
Cayenne-Johnny Red merle girl
Available, big, beautiful and mellow
Cayenne Red tri male
available
Porsche/Johnny black tri boy
Cinnabon-Marley pups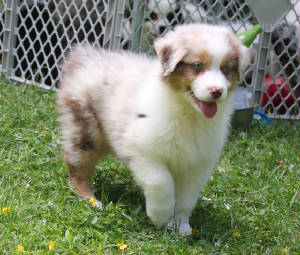 Red Merle female